Cosmic Roll: Dice Odyssey
Cosmic Roll: Dice Odyssey
In the universe you look at your pretty dices, in rhythm.
。・:*:・゚★,。・:*:・゚☆。・:*:・゚★,。・:*:・゚☆。・:*:・゚★,。・:*:・゚☆。・:*:・
🪐 How to:
Press the space key to display the next planet and use the mouse to rotate it. Hold down the i key to display credits. For the best experience, use headphones!
🎲 Credits:
Nicolas Tilly: Design + code + music & sounds
Font: PropCourierSans (Manufactura Independente)
Version 1.1
September 2023
🔊 Process: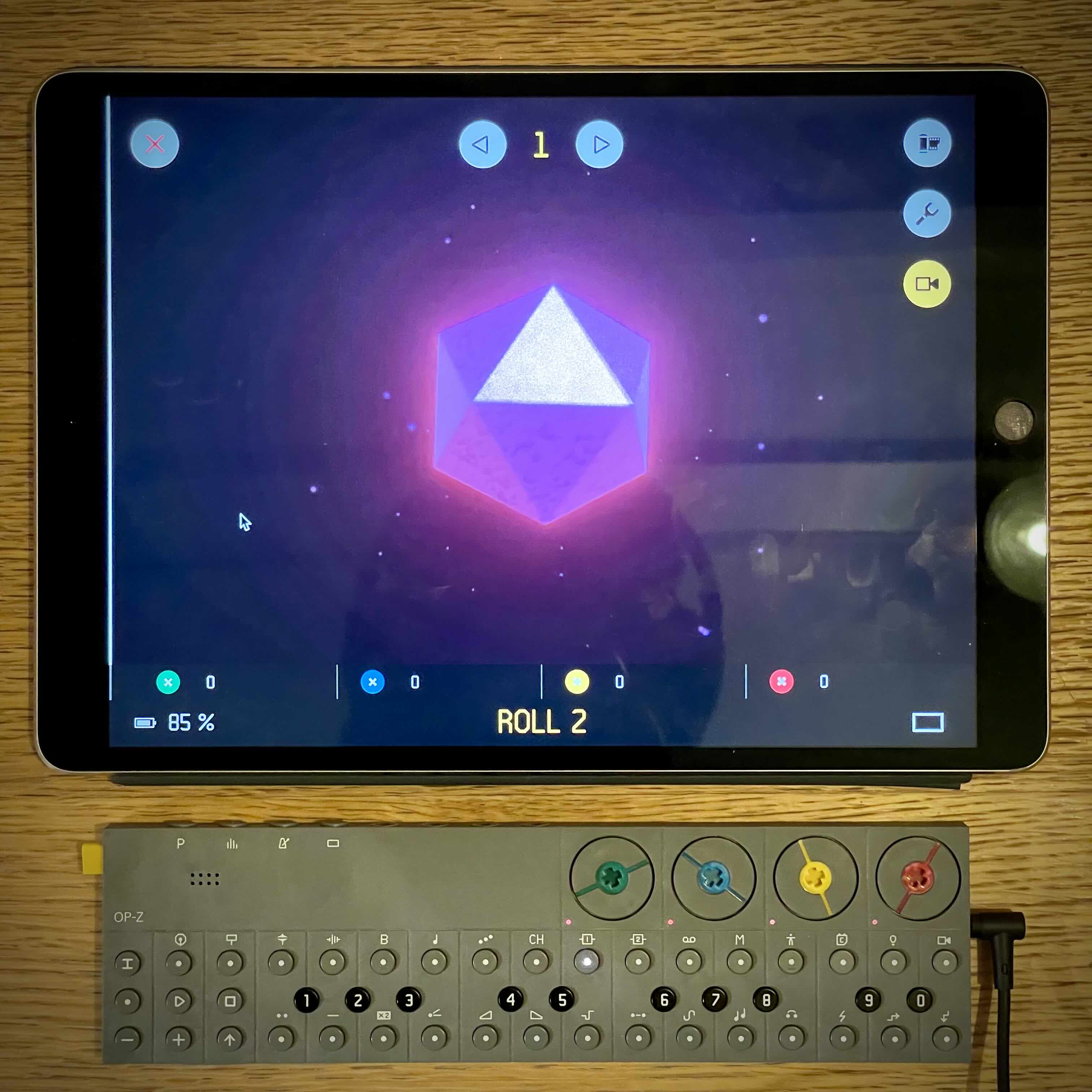 I made the sounds and rhythms with my OP-Z.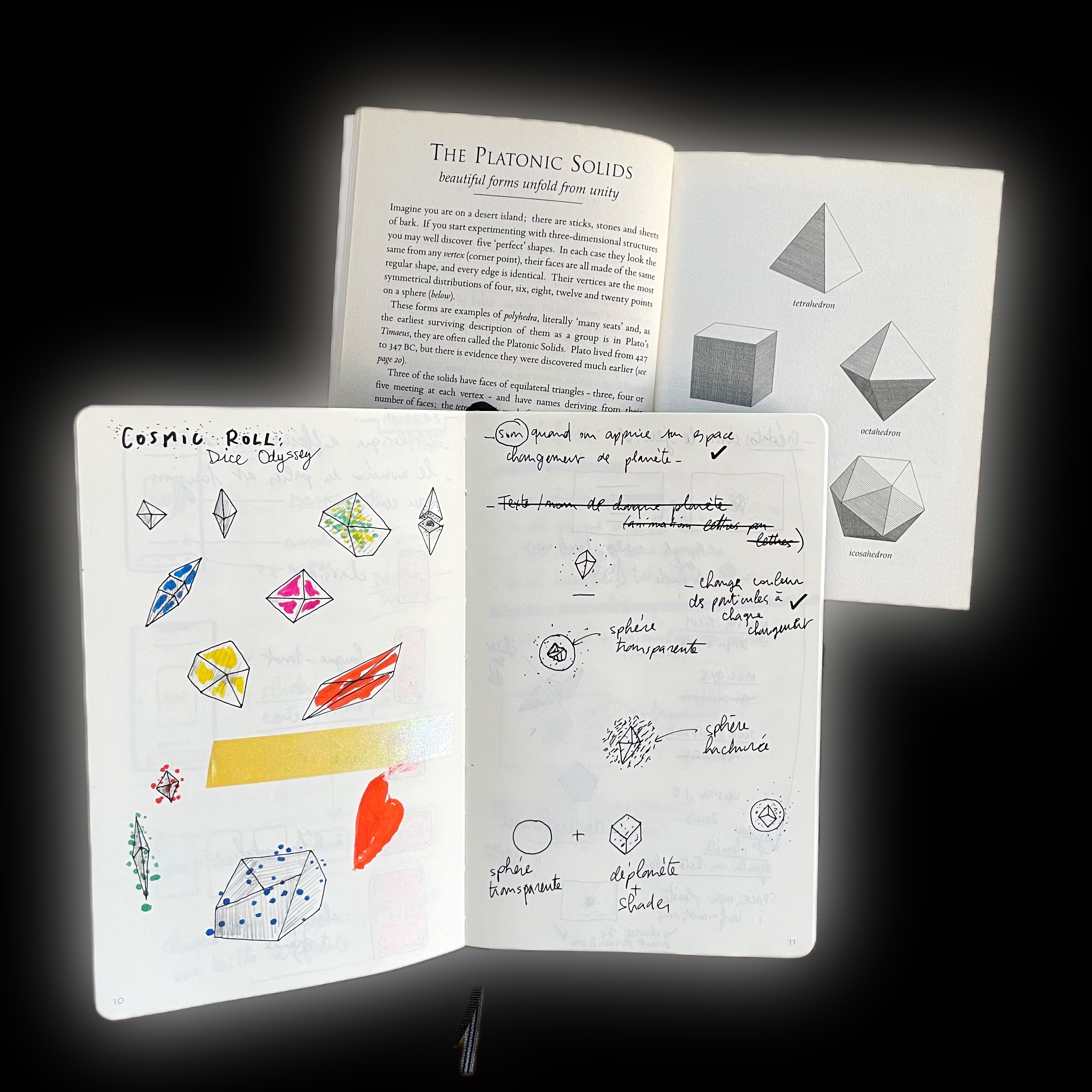 The research into shapes and colors came from drawings I made of my own dice collection. I was also inspired by the book "Platonic And Archimedean Solids".